More and more people are now using color laser printers due to the machine's reliability and practical benefits. For copier Jacksonville shops, laser printers are famous for being a good option and their efficiency when there's a demand for a printer that can deliver high volume very fast. In fact, these are more practical to maintain than inkjet printers.
Searching for the right printer in copier Jacksonville centers that can cater to envelopes is not so easy, given how printer models are being marketed using a variety of metrics that are not easily understood by ordinary buyers.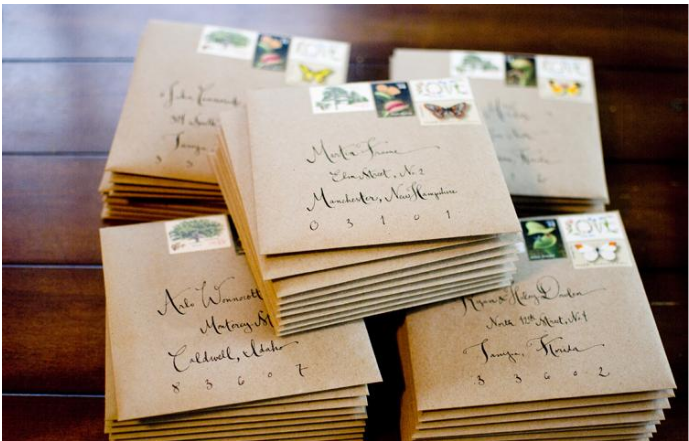 Here are two of the best printers for envelopes for 2018.
Brother HL-L8360CDW
This color laser printer is a bit faster and heavier model in the Brother HL series. Having speeds of up to 33ppm for mono and color as well as a higher duty cycle of 60,000 pages, the new Brother machine is a good option for being a well-rounded printer that can be relied on for quick and high-quality results. It comes with a highly-expandable paper capacity of 1,300 sheets.
But the most defining characteristic of HL-L8360CDW is the ability to support higher yield toner cartridges, which print 6,500 pages for every cartridge. Having the capability to print more pages for each cartridge means saving a lot of money especially if thousands of pages are printed every month. It uses the Brother TN436 toner series that are available in cyan, yellow, black, and magenta cartridges.
Epson Expression ET-2650 Eco Tank
This model is an all-in-one inkjet printer that comes with copy and scan features and supports MacOS and Windows. This machine is equipped with a small 1.3-inch display screen, a memory card reader and can directly connect to a PC using a USB cable or to a network router without a wire with WiFi. The ET-2650 Eco Tank can also access the Internet fast through the use of apps that are downloadable in the printer. This allows the printing of information from entertainment and news outlets. Moreover, ET-2650 features a built-in wireless for printing from smartphones and tablets, including built-in card slots and a 1.44" color LCD.
When being set up for use, the printer would need a space measurement of 11.8 inches high x 17.5 inches wide x 20.7 inches deep, including a total weight of 11 pounds. It's a wireless all-in-one that provides cartridge-free printing with very large ink tanks that are also easy to fill. The machine comes with ink that can last for 2 years. Given such an incredible amount of ink, ET-2650 can print up to 4,000 pages, which is similar to about 20-ink cartridge sets.
The Epson Expression ET-2650 Eco Tank provides a solid combination of value and convenience that gives freedom to print anything in color. Also, it saves up to 80 percent on ink, including the affordable replacement bottles.
If you plan to get copiers for your office in Jacksonville, you can opt to buy copiers or lease copiers in Jacksonville. We can give you the option to get the copier that you want. You can contact our local copier leasing services department in your location.
If your Location is around Jacksonville, you may call us at (904) 257-8866, our personnel for copier leasing in Jacksonville will assist you. If you are also looking for copier repair services in Jacksonville, you may contact our copier repair personnel at the same number.
Finding the best printer for envelopes is not so difficult after all. It's all about looking for the model that will meet all the expectations.