When it comes to significant office equipment upgrades, most of you may think purchasing a new printer is the least priority. Aside from being expensive, most printers these days come with long-term negative and positive ramifications that you and your team may deal with for several years. 
Generally, an office device has an average lifespan of at least seven years. However, if you go to a piece of higher-quality equipment, it can potentially service you for over a decade. On the other hand, if you do not pay enough attention to choosing your new office device, you may experience constant frustrations, headaches, and breakdowns.
In line with that, you may ask about the best way to ensure that your new printer can serve you longer than your old machine. It all comes down to knowing the right answer to these questions. Answering the following question is a must before investing in a new printer.
So, if you want to know more about it, read further.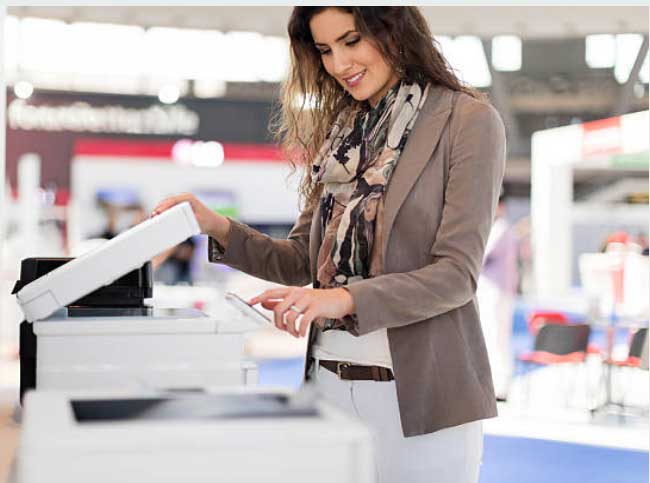 Will It Meet My Office Printing Demands?
Every one of you manages a different business niche. Therefore, a printing and copying demands may vary from one another. After all, you can't find a solution that fits all situations. This means that different companies in any industry have differing printing demand.
This is why it is a must for you to fully understand your business printing demands before investing in a new one. In that case, we strongly suggest assigning one of your teams to do a thorough assessment of your company's current print environment.
By doing so, you will determine your office printing system's current pain points, wishes, and needs. You can perform an in-house print analysis. But it would be easier for you to assess your business print environment by hiring a print management provider.
These are professionals who will assess your office's copier and printer situation. Once the assessment has been done, you can have a more affordable and efficient printing system.
How Secure is the New Device?
Office printers are susceptible to cybersecurity threats like your laptop or PC, which could pose a great risk to your company. In fact, some experts consider printers as a more vulnerable machine for hackers considering that most business owners disregard the security system of this device.
Thus, purchasing or leasing a printer that features state-of-the-art security technology is essential. You can find various printer brands that offer pre-built security measures, including HP. On the other hand, if you prefer investing in a printer made by other brands, it is essential to do in-depth research to protect your company's precious data against these cyber thieves.
Should I Buy Or Lease A Printer?
If you want to add a new device to your office, you can purchase or lease it. No matter what your choice, both options come with pros and cons.
The most significant difference between the two options lies in how you are going to make the payments. If you prefer purchasing the machine, you need to spend more upfront. On the other hand, if you lease a printer, you can make lesser monthly payments for a set period.
Final Thoughts
If you plan to get copiers for your office in Jacksonville, you can opt to buy copiers or lease copiers in Jacksonville. We can give you the option to get the copier that you want. You can contact our local copier leasing services department in your location.
If your Location is around Jacksonville, you may call us at (904) 257-8866, our personnel for copier leasing in Jacksonville will assist you. If you are also looking for copier repair services in Jacksonville, you may contact our copier repair personnel at the same number.
Printers are a must-have in any office or business despite your industry. This machine is designed to ease the burden of your office printing demands. However, with the number of printer brands in the market, it would be easier for you to get overwhelmed. Therefore, it is essential to answer the above questions to get the best printer for your office.